Libre Garden Hotel
NAHA OMOROMACHI OKINAWA
SCROLL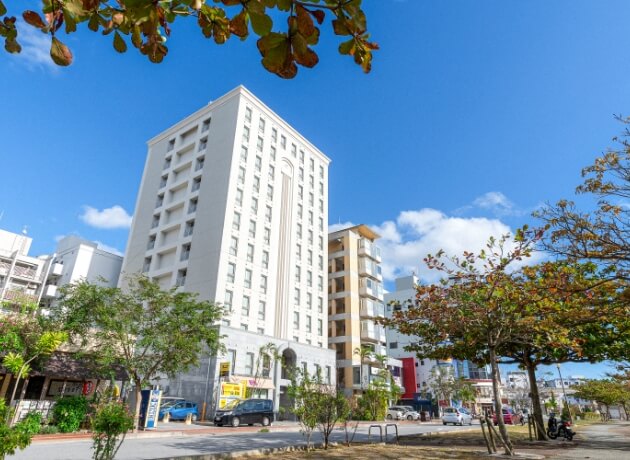 HOTEL DETAILS
The Libre Garden Hotel is located at the center of Naha city and is easily accessible from all major public transportation routes and is 5 minute by walk from Omoromachi monorail station. You can reach the Omoromachi Station by monorail from the Naha Airport about 20 minutes. In addition to this accessibility, the hotel is close to a major shopping area which includes the DFS and several department stores as well as places of entertainment such as The Okinawa Prefectural art Museum and the movie theater near area.
The hotel offers guests some of the most comfortable rooms furnished by modern interiors with spacious beds and floor-to-ceiling windows affording peaceful night view of the city. We guarantee you a pleasant stay with our special room rates and convenient location.
RESERVATIONS
Making an online reservation on our website will be difficult for overseas customers. Please make reservations and any inquiries you may have via e-mail at
info@libregardenhotel.com
Room Type

Size

Standard Single Room

15.24㎡

Double Room

18.91㎡

Junior Twin Room

18.91㎡

Standard Twin Room

20.40㎡

Libre Delux Twin Room

24.99㎡
*Free Wi-Fi
*The room rates include tax and service charges.
*The room rates are subject to change without any notice.
*Breakfast is not included.
To make any claims or changes guests must present their reservation confirmation number that was obtained through our website or by e-mail.
Note: Since English speakers are not always available, we are unable to give prompt replies and services by English. Please allow 1-2 business days for us to reply to any further requests or questions that you may have. We apologize for any inconvenience this may cause and your understanding would be highly appreciated.
CANCELLATIONS
Our cancellation policy is up to one week prior to your arrival date.
Confirmed reservations cancelled less than one week before the date of your arrival will incur the following cancellation fees:
One week in advance

20% of basic room rate

Two days in advance

50% of basic room rate

Same day/No show

100% of basic room rate
CHECK-IN
Check-In is from 3 pm.
Confirmed reservations cancelled less than 24 hours prior to 3 pm on day of arrival (Japan time) will be subject to a one-night charge.
Early check-in is available if requested more than 24 hours prior to 3 pm on your arrival date. 10% of basic room rates for an hour will be charged to your account.
CHECK-OUT
Check-Out is at 11 am.
Late check-out is available however, 10% of basic room rates for an hour will be added to your room account.
*Late check-out after 1 pm will incur an additional one-night basic room rate to your room account.
PAYMENT
Please make a payment in full by cash or credit card when you checking in.
The following credit cards are accepted: American Express, Diners Club, JCB, MasterCard, Visa etc.
*Additional charges such as phone calls or other services will be added to your room account. Payment will be made upon check-out.
BREAKFAST
Breakfast coupons (Please confirm on site) are available at the front desk. Breakfast is served in the restaurant located on the first floor.
OTHERS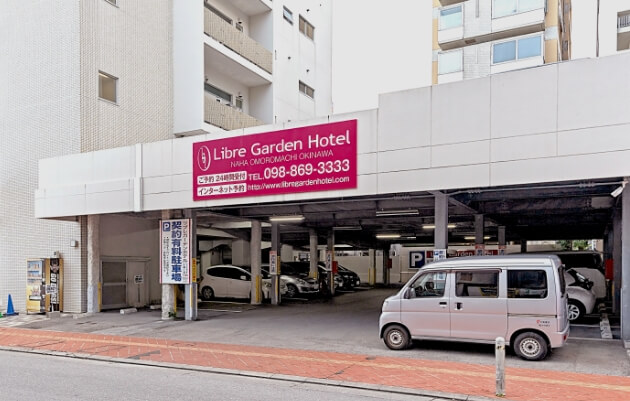 PARKING
We have limited private parking (approximately 30 vehicles) available behind the hotel. The daily rate is 1,100 JPYEN for one space. Reservations are not accepted and are at a first come first serve basis.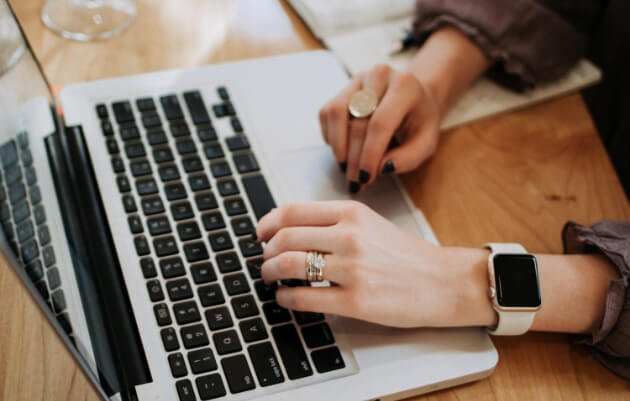 INTERNET ACCESS
All rooms have free Internet Access and LAN cables (wired Ethernet cords) are provided at the front desk.